The Canadian population is becoming more diverse as immigrants from all corners of the world move to Canada. In fact, 21% of the people who live in Canada are foreign-born.
The multicultural character created by Canadian immigration has helped to make Canada a very welcoming and comfortable country for immigrants to call home. Become A Canadian is a private company that works with authorized immigration consultants to guide people through the process to immigrate to Canada.
Prior to 1986, the top 10 source countries for people moving to Canada were: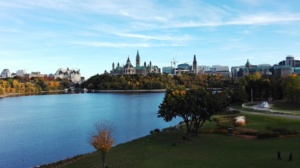 United Kingdom
Italy
United States
Germany
Portugal
India
Netherlands
China
Poland
Vietnam
Between 1986 and 1995, the top 10 countries of origin for Canadian immigration were:
Hong Kong
China
India
Philippines
Poland
Vietnam
Sri Lanka
United Kingdom
United States
Jamaica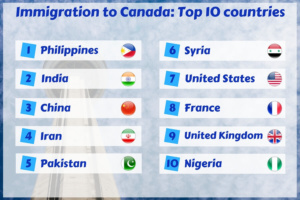 Of the 271,845 foreign nationals who were approved to immigrate to Canada in 2015, the top 10 countries of origin were: (1) Philippines, (2) India, (3) China, (4) Iran, (5) Pakistan, (6) Syria, (7) United States, (8) France, (9) United Kingdom and (10) Nigeria. Become A Canadian has noticed a growing diversity of people wanting to move to Canada.
Why do immigrants from around the globe want to live in Canada? That's an easy question to answer! According to studies published in 2017, Canada is ranked #1 in the world for quality of life; has the best reputation of any country; is considered the #2 best place on the planet for immigrants to live; is the world's 7th happiest country; and is the 8th most peaceful country on Earth.
Furthermore, Vancouver, Toronto, Ottawa and Montreal were listed among the 25 best international cities for quality of life in 2017, while Vancouver, Toronto and Calgary were included in the top five most livable cities in the world for 2016.

Canada was also rated in 2016 as the #2 country in the world for personal freedom; the #3 best country for expats to live and work; the #5 most prosperous country; and the #9 least corrupt country.
Many people who contact Become A Canadian have said that they want to live in Canada because of the high quality of life and great opportunities available to immigrants there. If you would like to move to Canada, contact Become A Canadian today!