Federal Skilled Worker Program (FSWP)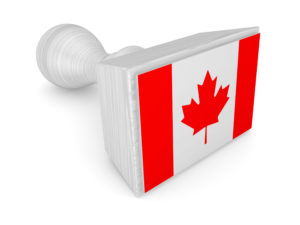 If you have any specialized training or a university education and one year of full-time work experience during the past 10 years in one of the high-demand jobs in Canada, you might be eligible for the Federal Skilled Worker Program (FSWP). Career fields span business, education, financial, healthcare, management and technology. It is a points-based Canadian immigration program, with point given for your English and/or French language skills, education level, work experience etc. BecomeACanadian can help you in the FSWP process, which may grant you an Express Entry to Canada.
Federal Skilled Trades Program (FSTP)
Foreign tradespeople are in huge demand all across Canada and have a special Federal Skilled Trades Program (FSTP) to help fill thousands of high-demand jobs in Canada. Skilled foreign tradespeople are urgently needed in numerous occupations, from construction to natural resources to technical fields, amongst many others. A high school diploma plus a vocational school program, apprenticeship or on-the-job training and a minimum of two years of full-time work experience within the last five years is required. We at BecomeACanadian, working in collaboration with ICCRC-registered Immigration Consultants, can verify if you meet the eligibility requirements for the FSTP and the Express Entry Canadian immigration system.
Provincial Nominee Program (PNP)
Besides the federal immigration programs, provinces and territories have established their own Provincial Nominee Program (PNP) for qualified skilled foreign workers who want to settle in their specific province or territory. Each one develops its own program, usually consisting of a two-step procedure, which BecomeACanadian can guide you through. As a skilled foreign worker, you apply first to the Provincial Nominee Program of a particular Canadian province or territory. After receiving a Provincial Nomination Certificate, we can help you apply to the Canadian national government for a permanent resident visa to Canada.
Family Sponsorship Program
As a Canadian citizen or permanent resident, you are entitled to sponsor eligible family members for immigration to Canada through the Family Sponsorship Canadian visa program. Not only can they join you in living in Canada as permanent residents, but they may also be able to apply for Canadian citizenship once they meet the eligibility criteria.
Caregiver Program
Caregivers for children, the elderly or people with disabilities in home settings are in very strong demand all across Canada. The Caregiver Program is a special Canadian immigration program aimed in bringing qualified caregivers to Canada for full-time assistance to families at home. Adequate English or French language skills and acceptable education and/or experience, a written contract from an employer and meeting other eligibility criteria is needed. As a client, you can count on BecomeACanadian for help during the procedure, if you meet the criteria.