[vc_row][vc_column][vc_column_text]Three Canadian cities were at the top on this year's list of the most livable cities around the world. The Economist's Intelligence Unit released the Global Livability Report, which rated 140 cities based on the quality of life across five categories: healthcare, stability, culture and environment, infrastructure, and education. The list of top five cities has seen very little change over the last seven years. Only a few percentage points have narrowed or broadened the gap between the top five cities. BecomeACanadian will help you receive the required visa to live and work in Canada. It is a great country to live in as this report shows.
Vancouver placed third, with a score of 97.3. Vancouver is a coastal city, located in the Lower Mainland of British Columbia. The 2016 census reported a population of over 630,000 people, and it is the most populous city in B.C. Vancouver is one of the most linguistically and ethnically diverse cities in Canada. Over 50% of the population has a first language other than English.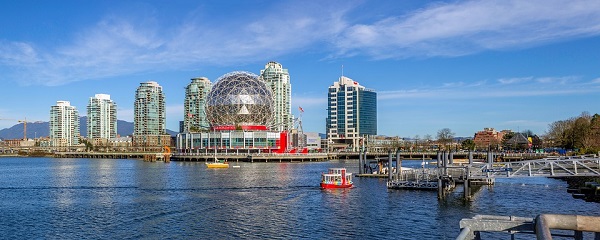 Toronto, the capital of Ontario, placed fourth on the list of most livable cities. This city is located in the Golden Horseshoe in Southern Ontario. It is on the northern shore of Lake Ontario. Toronto, the largest city in Canada, has over 2,700,000 residents. The diverse population in the city mirrors the role the area plays in immigration. With so much diversity in the city, this is a great area to consider when relocating. Contact BecomeACanadian for information on the immigration process.
Calgary, situated by the Bow River and the Elbow River in the south of Alberta, tied for fifth place. Popular activities, attractions, and events make it an exciting city in which to live. If you are considering relocating to Canada to live and work, contact BecomeACanadian with any questions on the immigration process.[/vc_column_text][/vc_column][/vc_row][vc_row][vc_column][vc_message icon_fontawesome="fa fa-fort-awesome"]This article in a nutshell:
Vancouver placed third with a score of 97.3.
The capital of Ontario, Toronto, placed fourth.
Calgary is tied for fifth place.
[/vc_message][/vc_column][/vc_row]