[vc_row][vc_column][vc_column_text]As a measure to fill Canada's labour needs, Immigration Minister John McCallum wants to increase the record number of immigrants currently living in the country. In a speech to the Philippines Canadian Chamber of Commerce, McCallum referenced labour shortages and an aging population. BecomeACanadian is an immigration service that is independently owned.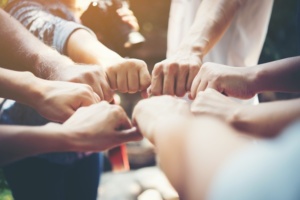 According to a transcript by CBC News, McCallum said significantly increasing the current immigration population would solve the labour shortage, and that is what Canada is about to accomplish.
Prime Minister Justin Trudeau and his administration hope to allow 280,000 to 305,000 more immigrants to become permanent residents. McCallum plans to unveil a three-year immigration plan to help promote growth and innovation.
When Canada's Conservative government launched the Express Entry program, the promise was that transformative changes would happen to the country's immigration policy and the economy. However, McCallum plans to pull back some of the rules under the Express Entry program. He hopes the relaxed rules will make it simple for immigrant students to come to the country and establish permanent residency. BecomeACanadian has found that more immigrants are moving to Canada to find new employment opportunities and go to Canadian universities.
A former professor of economics and a Big Five bank chief economist, McCallum acknowledges that he has plenty of work to do to convince Canadians that this is the right move for the country. McCallum says there is a strong case to make, but not every Canadian will agree right away. However, with an aging population and shortages in labour, McCallum believes he will convince Canadians in the long run. McCallum and the Liberal government hope to reduce immigrant processing times down to twelve months in every category. You can contact BecomeACanadian today to learn if you are eligible to move there to start a new life!
See more on our Becomecanadian Quora